Grant's Triple Wood Whisky
TRIPLE WOOD
WHISKY
The third makes it Grant's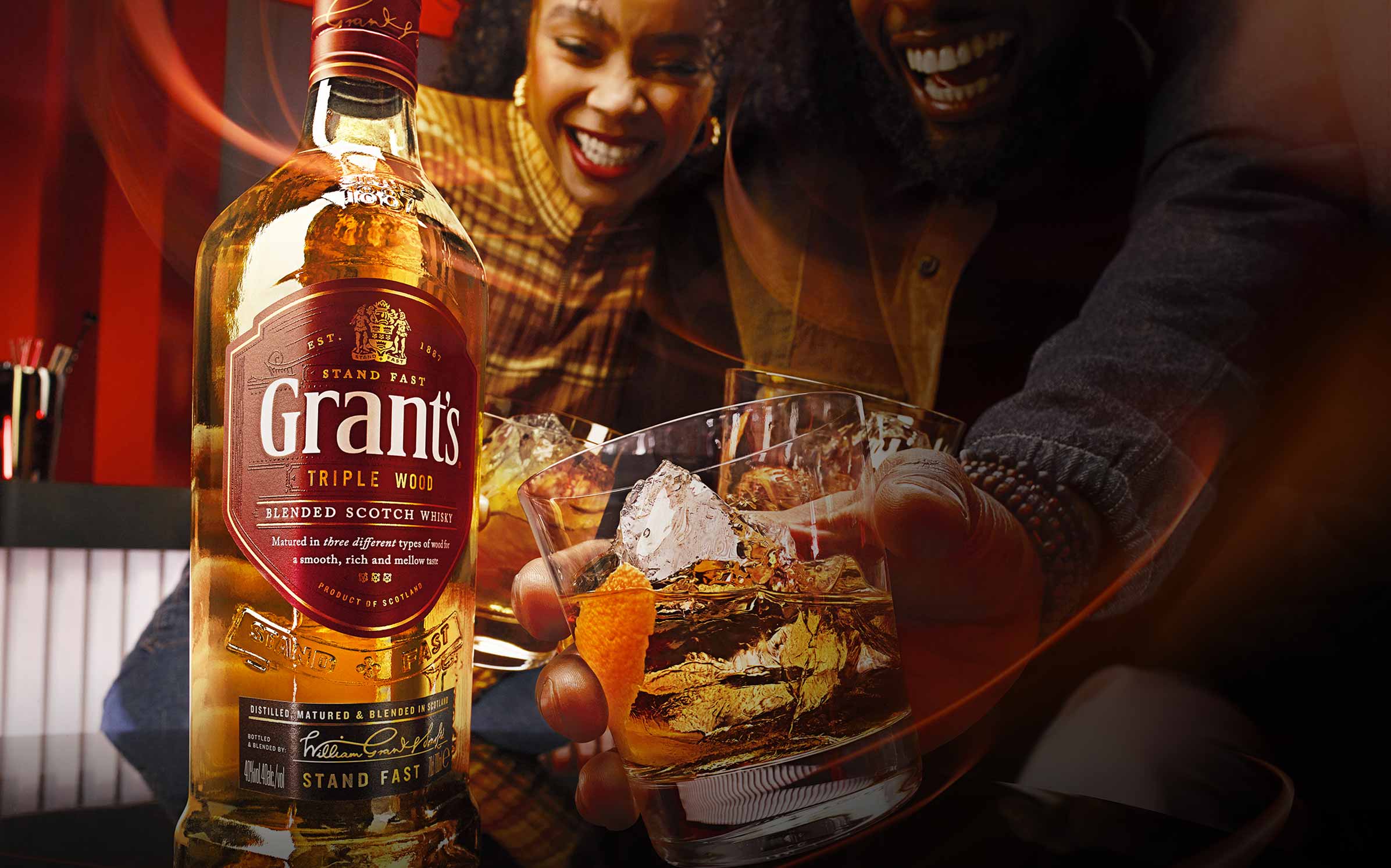 TRIPLE WOOD
For a smoother taste
Many whiskies take their flavour from just one cask, but we mature Grant's Triple Wood in three different types of wood: Virgin Oak cask provides spicy robustness, American Oak lends subtle vanilla smoothness and Bourbon refill offers brown sugar sweetness, resulting in a smoother, richer, mellower taste.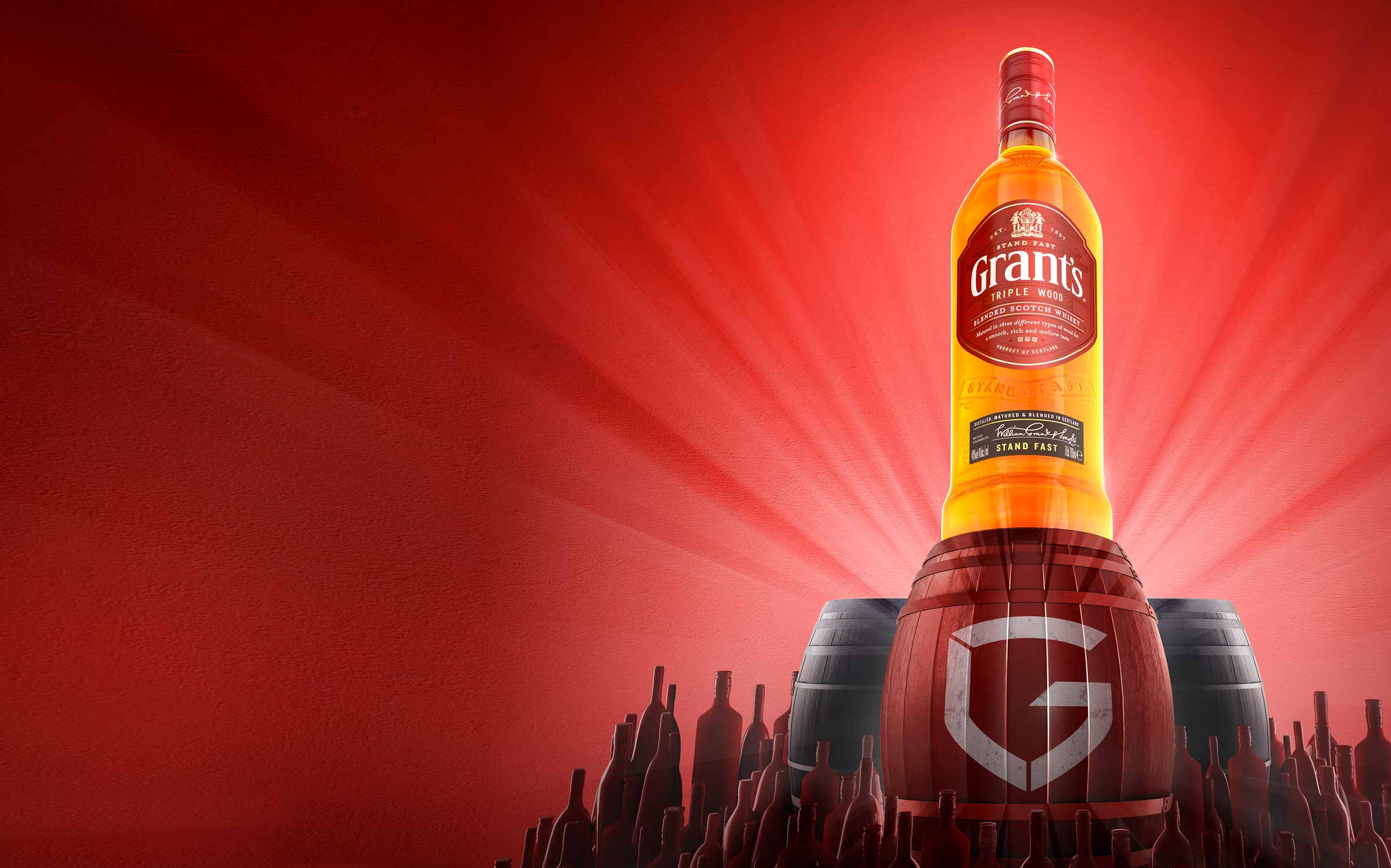 TASTING
NOTES
| | |
| --- | --- |
| NOSE | Complex, clean with notes of ripe pear and summer fruits. |
| TASTE | Balances vanilla sweetness with malty and light floral fragrances. |
| FINISH | Long and sweet with a subtle hint of smoke. |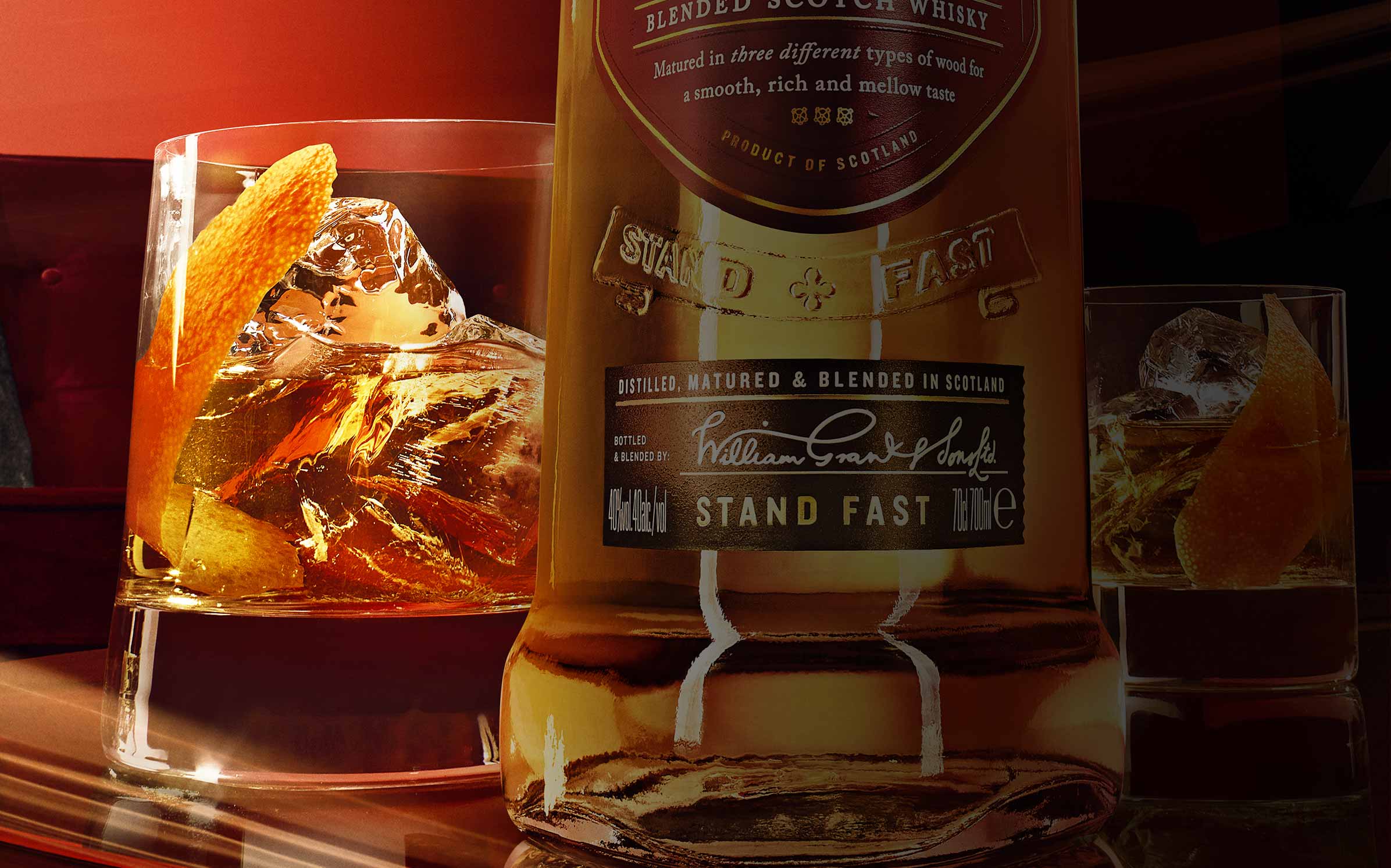 GRANT'S
& COLA
Pour 50ml of Grant's Triple Wood into a highball glass over ice.
Add 150ml cola and stir.
Garnish with a fresh orange wedge.
GRANT'S
& ROCKS
Add ice to a rocks glass.
Add 50ml Grant's Triple Wood.
Garnish with a fresh orange peel.
Your current browser, Internet Explorer, is very old and no longer supports modern web standards.

Please upgrade to a modern browser to view this site.