Grant's Triple Wood 12 Whisky
TRIPLE WOOD 12
WHISKY
Discover the award-winning taste of Triple Wood 12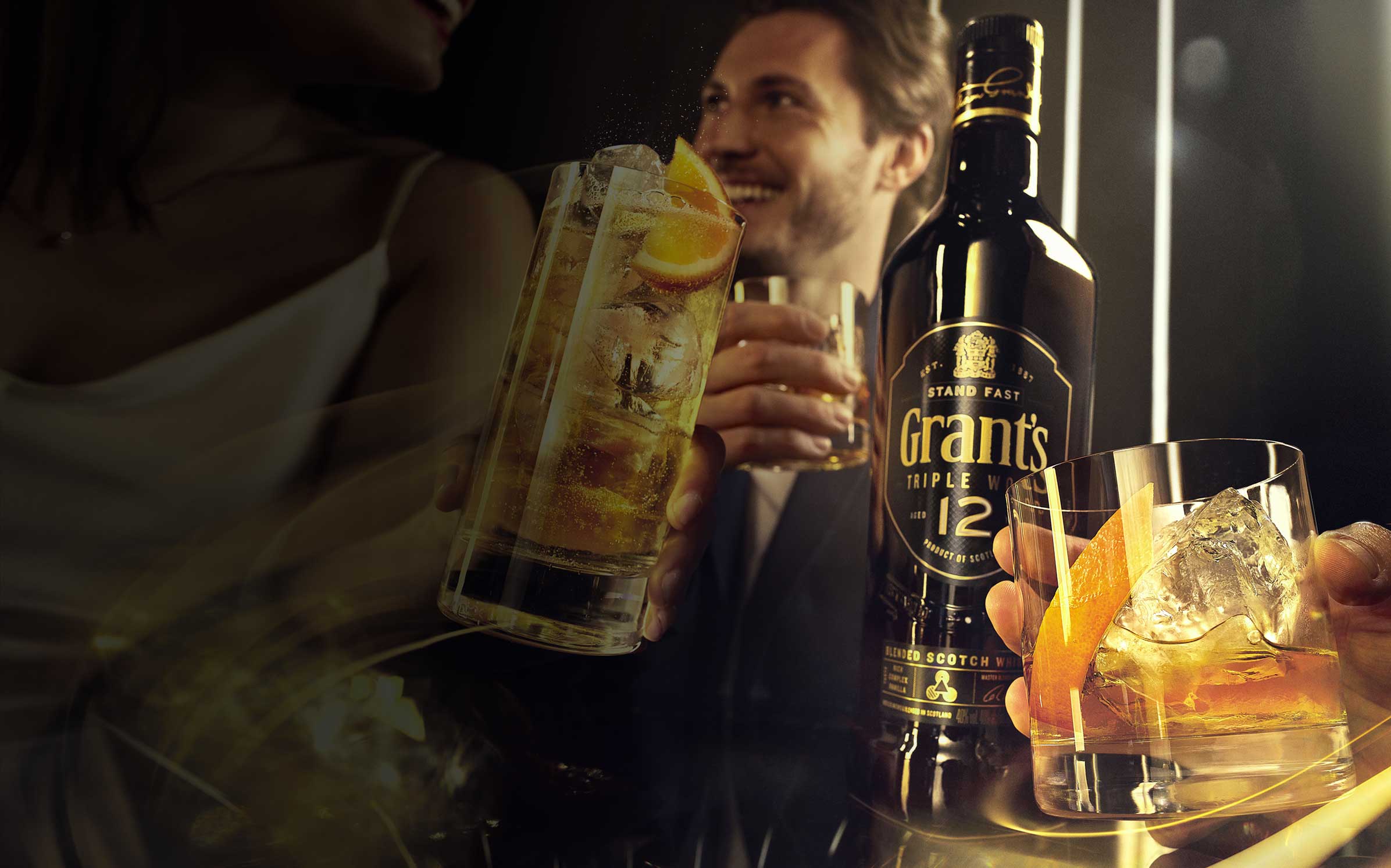 TRIPLE WOOD

12
For a smoother taste
Many whiskies take their flavour from just one cask, but we mature Grant's Triple Wood 12 in three different types of wood: Sherry cask provides sweet spice robustness, American Oak lends subtle vanilla smoothness and Bourbon refill offers brown sugar sweetness, resulting in a rich, complex, vanilla taste.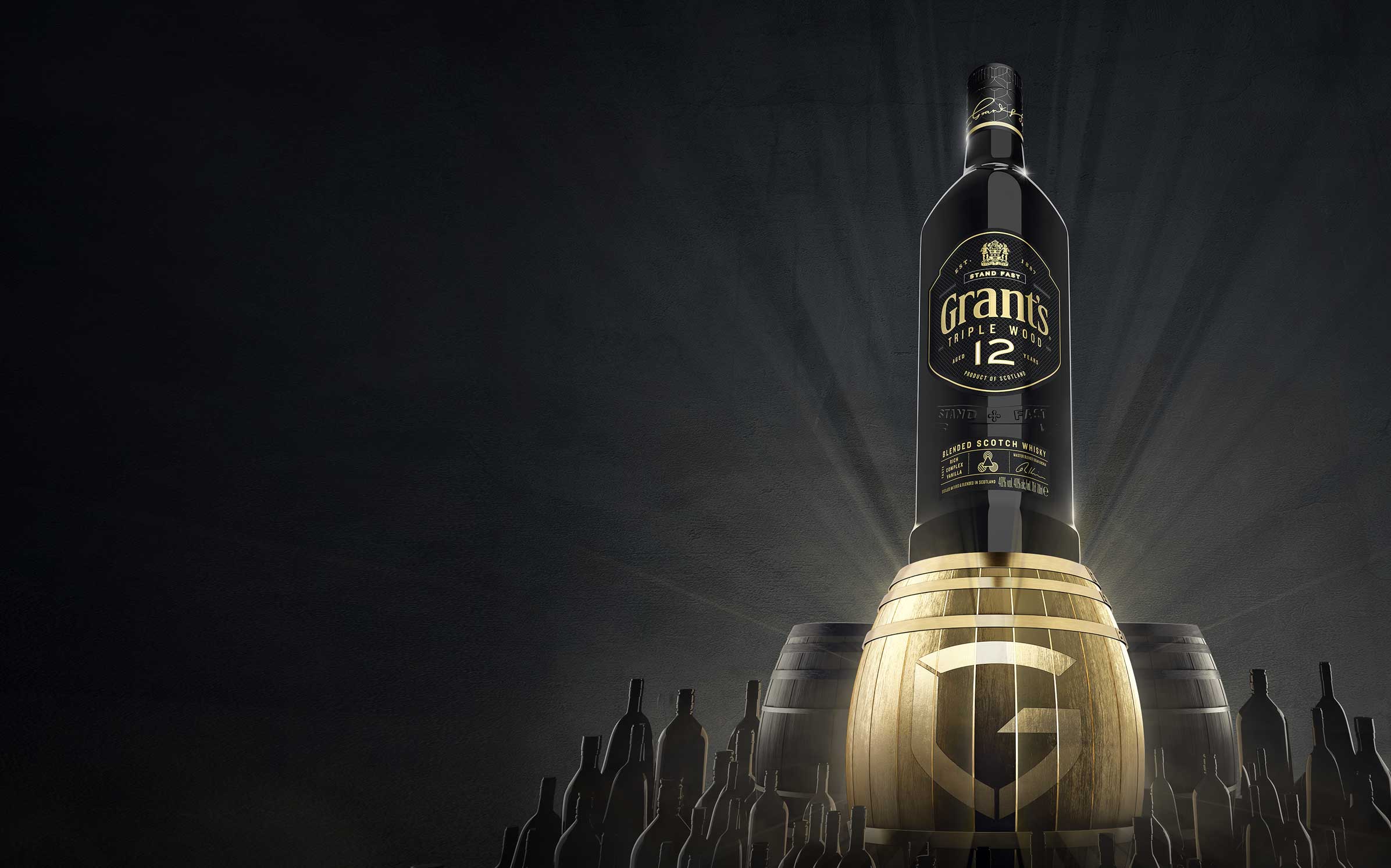 TASTING
NOTES
Aged in three distinct woods for a smoother taste.
| | |
| --- | --- |
| NOSE | Sweet and sherry-like, with dried fruits. Subtle woody notes and malty undertones. |
| TASTE | Vanilla, honey and spice. All mixed together for a rich, sweet flavour. Aged grains and peated malt add depth, too. |
| FINISH | Long soothing and warm, a feeling you won't want to rush. |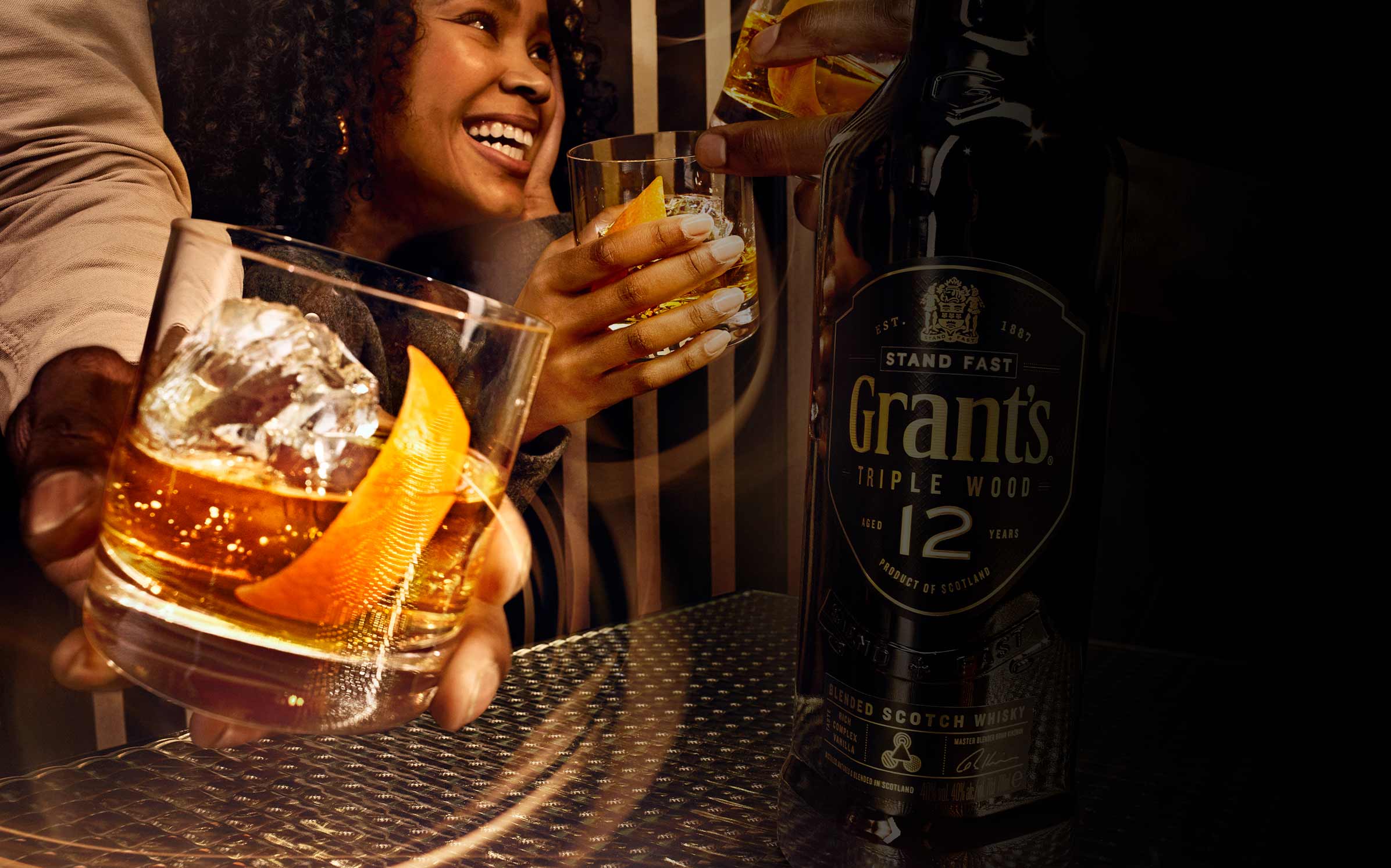 GRANT'S
ROCKS
Add ice to a rocks glass.
Pour over 50ml Grant's Triple Wood 12.
Garnish with a fresh orange wedge.
GRANT'S
& SODA
Add a teaspoon of honey and squeeze a wedge of orange into your glass.
Add 50ml Grant's Triple Wood 12 ice and top with soda water.
Garnish with a fresh orange wedge.
Your current browser, Internet Explorer, is very old and no longer supports modern web standards.

Please upgrade to a modern browser to view this site.